Something to Read
A childhood friend (who is a HUGE yogi) posted this on Facebook. Great read - i'm sure we all have at least one of these to improve upon:
15 Things You Should Give Up to Be Happy.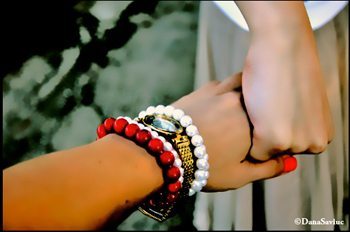 Something to Try
Turbo Fire.
I did the Fire 55-minute workout this a.m. OY - what a full-body workout. Reminded me a bit of my time at Knuckle Up boxing gym with Mon a few years back. Constant moving, punching, jumping, twisting - but yet you're kind of dancing? The instructor works her ass off (and hopefully mine!)
Something to Watch
You all know that I LOVE TV and watch almost every single show produced (except for reality shows - not a big fan of those). I watched a new show,
Scandal,
and really liked it! Give it a try, at least so we can talk about it! Yes, it took itself a bit too seriously at times, but overall I think it has promise!
Something to Eat
Strawberries!
They're in season and crazy cheap right now.
Or add them with your other favorite, in-season fruits to make DIY fruit cups!
And a quick 'what's been up with me' - the usual! Work, workouts and family time!
Monday: a.m. run + walk; lunch walk; work; home!
Tuesday: a.m. Turbo Fire; work; work; work; home!
Wednesday: a.m. 1-hour Tabata/plyo/weights workout class; work; work; work; drinks with Austin & Jon and then we watched the second episode of Scandal on Hulu!
Q: Whatcha reading, trying, watching and/or eating?!
Q: Anyone else watching Scandal?!